Poultry >> Drinking Systems >> Nipple Drinkers
TOP-Combinipple item 4024-00 and
4024-HR-00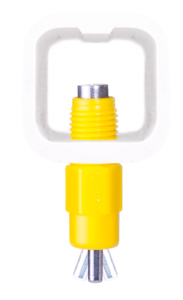 Item 4024-00 / 4024-HR-00
Flow rate:
Side action: 30-40 cm³/min
Upwards: 70-80 cm³/min
TOP-Combinipple with yellow plastic housing with R 1/8 "thread and high-quality stainless steel valve. The drinking nipple opens when actuated laterally and vertically.
TOP-Combinipple reduced item 4078-00 and 4078-HR-00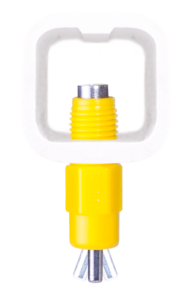 Item 4078-00 / 4078-HR-00
Flow rate:
Side action: 20-30 cm³/min
Upwards: 35-45 cm³/min
The TOP-Combinippel Item 4078-00 compared to Item 4024-00 has a reduced flow rate and therefore does not require a drip cup or V-trough.
TOP-Combinipple HR
The universal nipple with plastic housing. The intensive yellow contrast colour makes the TOP-Combinipple particularly suitable for cage rearing. In the case of nipples with plastic housings with the additional code HR (High Resistant), we achieve a higher resistance to material damage of the housings by water additives (such as acids, sour cleaners or chlorine) with a plastic specially developed for this purpose..

Item 4024-HR-00 and 4078-HR-00
Thanks to continuous research and many years of practical experience, LUBING has developed a universal nipple: LUBING TOP-Combinipple.
Modern manufacturing techniques have continued to improve the LUBING Drinking Nipples proven advantages in function and lifespan:
Feather-light opening
Minimum wear and tear
Sturdy but precise design
Its extremely lightweight operation provides the LUBING Stainless Steel Nipple with a reliable and hygienic water supply. In order to minimize splashing, the drinking nipple's flow rate without a drip cup, compared to the drinking nipples with a drip cup, has been reduced.
This means that the maximum number of birds per nipple is lower.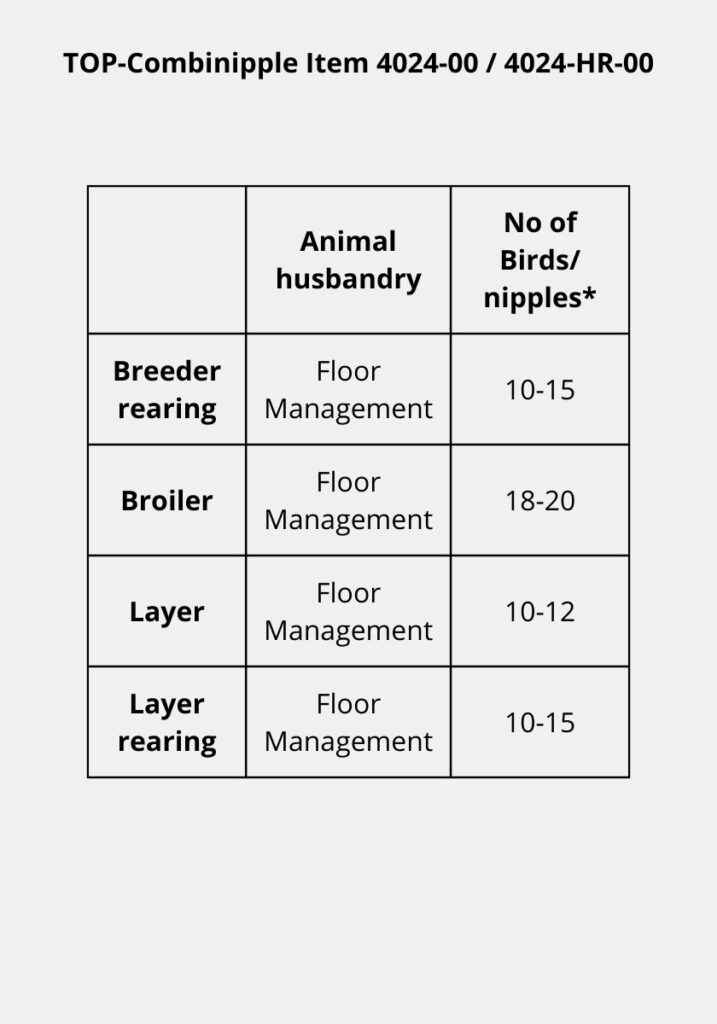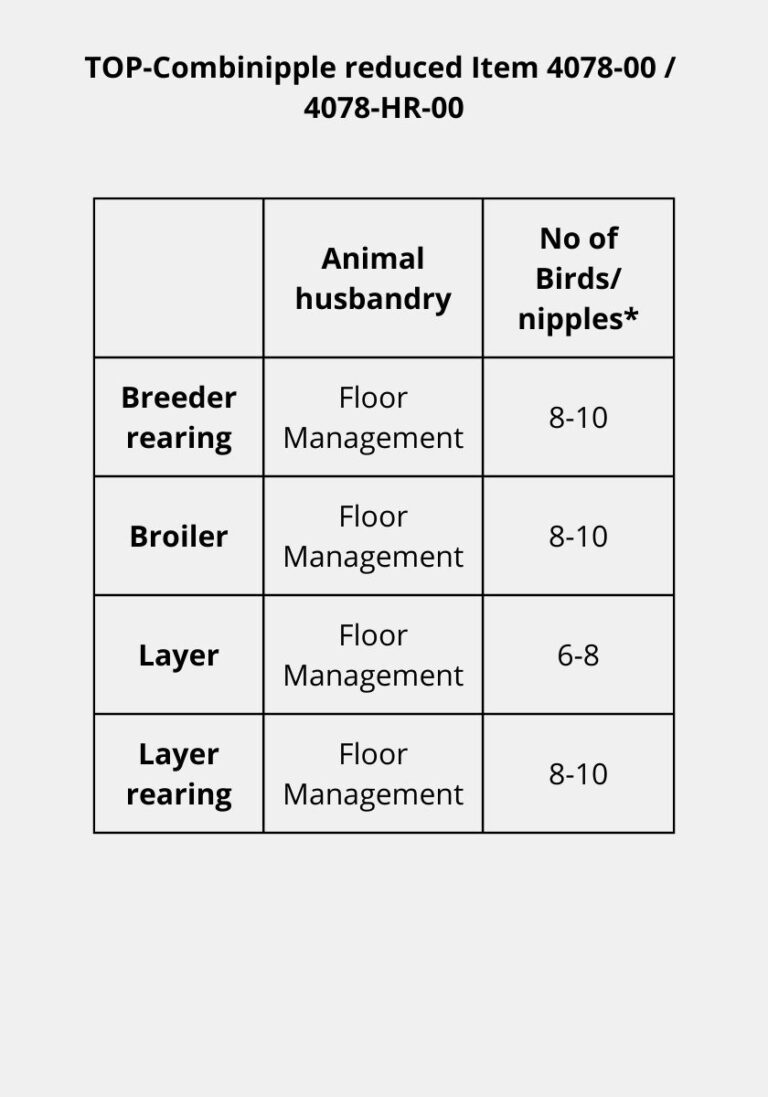 * In hot climates, and depending on the light/water program implemented, the number of animals per nipple must be reduced! Observe national/regional regulations.