Pigs >> Climate Systems >> Top-Climate-System
Pump units Top-Climate-Systems NEW! Modular design
Individual adaptation of the systems to your own needs has become even easier and more flexible thanks to the new modules. The optionally available wall mounting kit enables vibration-decoupled wall mounting of the new pump series.
The D-Line pump units include the basic components (motor, pump, pressure regulator, pressure switch, pressure gauge, switch box etc.). A flexible integration of optional special features can be realized with separate additional modules.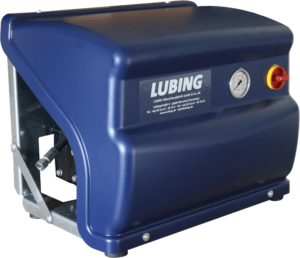 NEW! LUBING D-Line Pump unit

In addition to improved accessibility to the modules, they can now also be retrofitted more easily to existing systems. The valve plugs of the optional modules are guided into the LUBING Touch Controller during installation on site and connected there as well.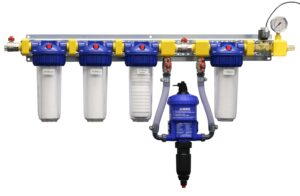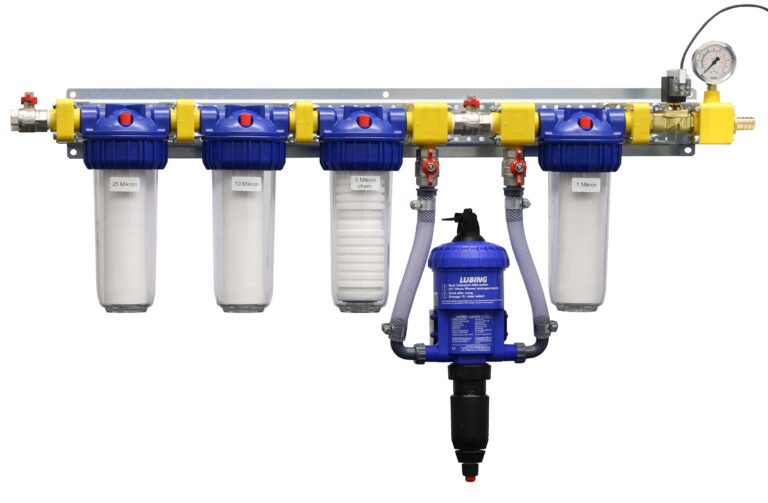 The large number of variants of the filter units allows a very individual adaptation to your own needs. But what all variants have in common is that the main valve is integrated in the filter unit. In addition to the main valve, a pressure gauge has been provided behind the main valve. With this you now have the possibility to check the pre-pressure at the pump. In the case of clogged filters, this becomes immediately apparent.
Another optimization is the optional bypass in the filter unit, which allows easy installation of any 3/4″ doser. This greatly simplifies maintenance of the doser.
More information and technical details can be found here:
Explanation of the new D-Line series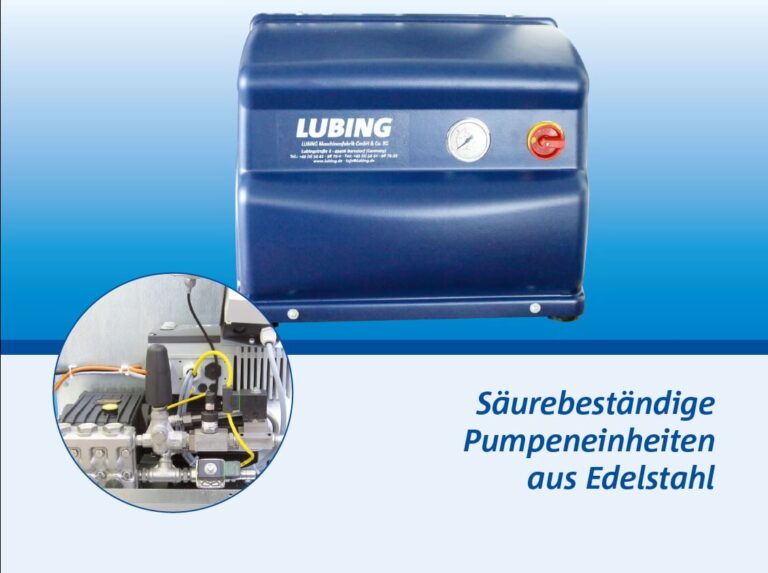 The LUBING Top-Climate-Systems have been extended by the HR pumps. These highly resistant pumps made of stainless steel allow the use of acids and disinfectants.
In the Vario version, the frequency converter reduces energy consumption to the required minimum. For more information, please see the brochure below.
NEW! Tank modules for Top-Climate-Systems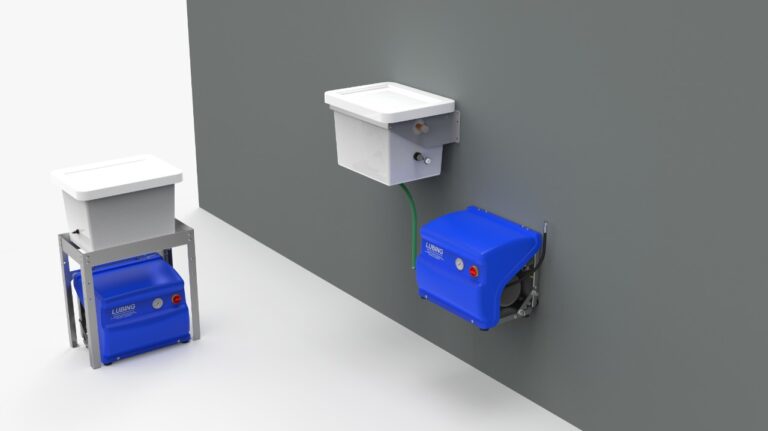 With the tank module for the pumps, the Top-Climate-System can now be operated reliably even with a fluctuating water supply. The tank module with its 80 liters is a buffer storage. Protected by a float valve and float switch, the Top-Climate-System can be used without any problems. As accessories we offer a wall bracket and a floor stand.