for calves, cattle and bulls
The drinking nipple has been made especially for animals. It can only be activated when the LUBING nipple has been taken fully into the mouth. It consists of a brass valve body, opening lever, spring, throttle screw and stainless steel tapered head.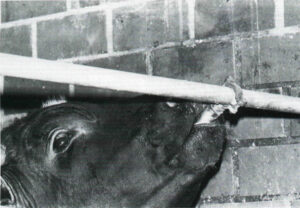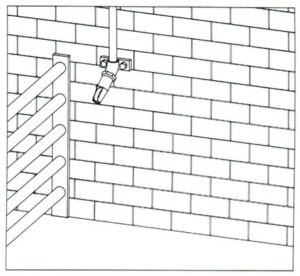 The amount of drinking water can easily be adjusted by the throttle screw. The LUBING nipple can directly be connected with the water-pipe of max. 6 bars. For the installation on the back wall a 45° bracket can be used. However, a gradient of 45° and a distance from the wall angle of approx. 30 cm has to be considered. Thus inuries will be avoided and the water supply is guaranteed.