Poultry >> Conveyor Systems  >> Egg Transport
LUBING Steep conveyor "Climber"
NEW! Intermediate Drive 2.0
Due to an optimized guidance of the chain links, a larger chain wrap could be achieved. As a result, the LUBING Intermediate Drive 2.0 ensures an even smoother operation of the conveyor chain.
Conversion from upper conveyor chain engagement to lower conveyor chain engagement is accomplished by a simple 180° rotation of the drive with some minor conversions.
For the installation of the Intermediate Drive 2.0 in an ascending or descending section, the drive shaft can be shifted from the standard engagement in the large deflection to the side with the small deflection.
The central pressure piece can be easily adapted to all chain types with a mechanical height adjustment. This allows this version to be used even more variably.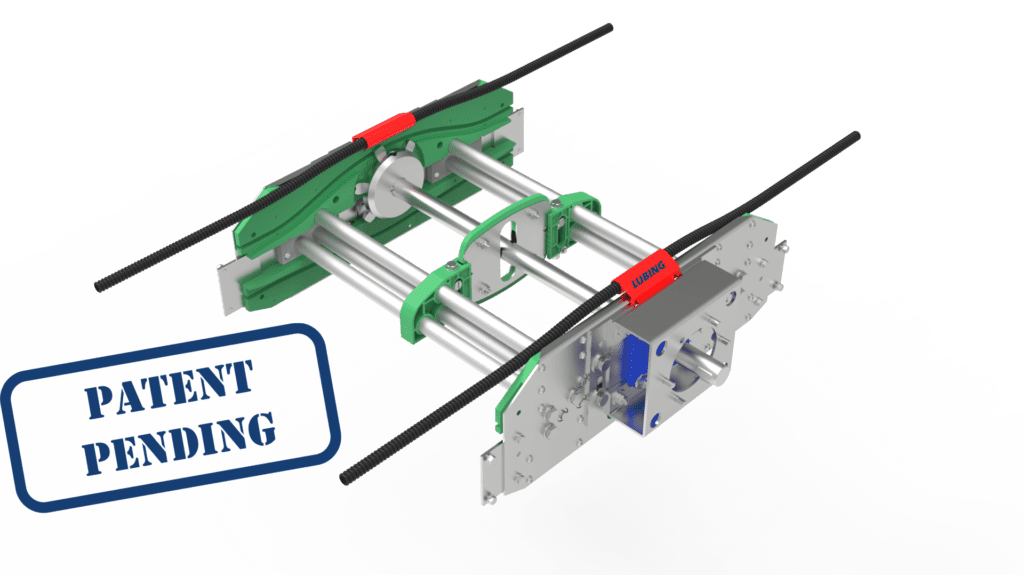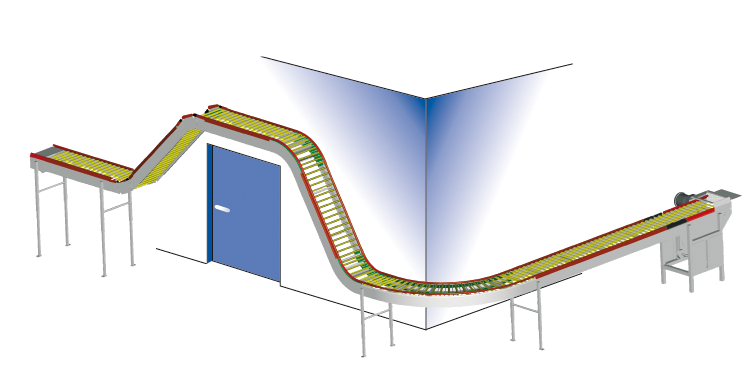 For egg transport with extreme inclines
The LUBING Steep conveyor "Climber" works with two outer guided roundlink chains with welded cross bars. This guarantees high performance of function.
Together with the plastic tab elements it is the key point of the conveyor and allows to have inclines or declines up to 60° (possible with cover caps only). In the center of the conveyor no supports or guide elements are needed for dividing or diverting the egg flow.
All parts are according to the LUBING curve conveyor system but especially designed for farms with floor management as breeder egg farms as well as conveyors for dirty egg return a.s.o. The system consists of proven standard parts as drives, bends, pivots, telescopes for lift systems and intermediate drives for long conveyors without transfers are parts of this concept.
Steep inclines or declines are accomplished on short distances. Trouble free level changes of 67 inch (1,7 m) height by 39,5 inch (1 m) length are possible.
Custom plans available to suit individual requirements.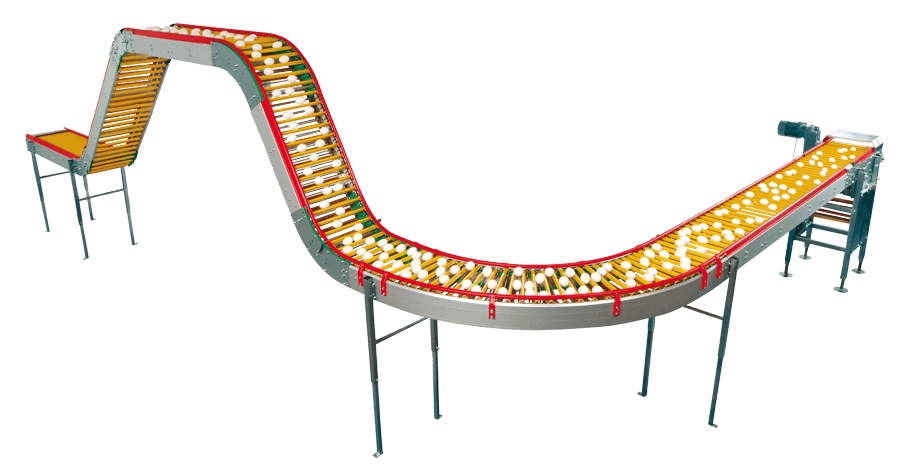 Conveyor lines from LUBING