Poultry >> Drinking Systems
for Poultry and Automatic Drinkers for cage rearing
LUBING drinking nipples are made of high-alloy stainless steel. All plastic components are also made of high-quality materials. 
LUBING drinking nipples and automatic drinkers for rearing chicks are sturdy and precise. They contain no fragile mechanisms. These designs guarantee long life and minimal maintenance.
The valve components and large cross-section arrangement provide optimal protection against contamination.
SteelMaster and CombiMaster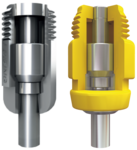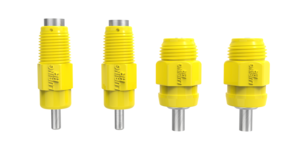 In the case of nipples with plastic housings with the additional code HR (High Resistant), we achieve a higher resistance to material damage of the housings by water additives (such as acids, sour cleaners or chlorine) with a plastic specially developed for this purpose.
HR Versions are available for the following nipples:
Item 4024-HR-00
Item 4050-HR-00
Item 4078-HR-00
Item 4095-HR-00
Therefore, LUBING Nipples can offer you:
A simple, reliable water supply
Consistently fresh and clean drinking water
Minimum maintenance, care, and cleaning
Improved rearing results
Problem-free raising for all animal breeds
LUBING Drinking Nipples at a glance
The respective areas of application are linked under each nipple type
When making a selection, the installation site's climatic conditions must be taken into account!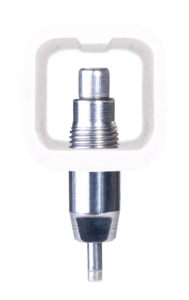 Item 4005-00 | Item 4075-00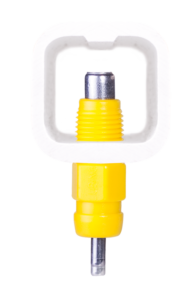 Cage management
Layer
Layer without cup
Rearing
Rearing without cup
Floor management
Breeder
Breeder from the 20th. week
Broiler
Broilermast ohne Schale
Layer
Breeder rearing
Layer rearing
Duck fattening
Duck rearing
Item 4013-00 | Item 4073-00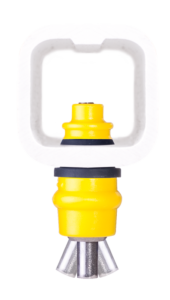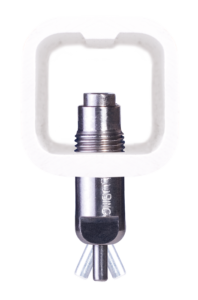 Item 4024-00 | Item 4024-HR-00 | 
Item 4078-00 | Item 4078-HR-00
Item 4025-00 | Item 4050-00 | 
Item 4050-HR-00 | 
Item 4095-00 | Item 4095-HR-00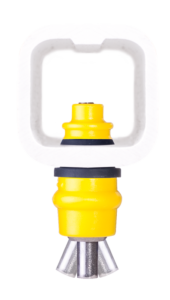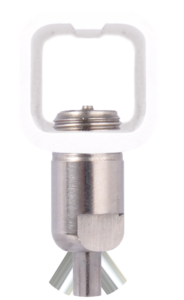 Cage management
Layer
Layer without cup
Rearing
Rearing without cup
Floor management
Breeder
Breeder from the 20th. week
Broiler
Broiler without cuo
Layer
Breeder rearing
Layer rearing
Duck fattening
Duck rearing
Item 4069-01 | Item 4079-01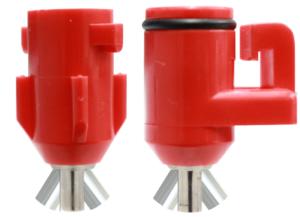 Cage management
Layer
Layer without cup
Rearing
Rearing without cup
Floor management
Breeder
Breeder from the 20th. week
Broiler
Broiler without cup
Layer
Breeder rearing
Layer rearing
Duck fattening
Duck rearing

Cage management


Floor management
Turkey rearing
Turkey fattening