Poultry >> Conveyor Systems  >> Egg Transport
The LUBING rod-conveyer was designed to be easily and therefore inexpensively installed. The design makes it easy to adapt the conveyor to any given situation. The heart of the system is the mounted conveyor belt which due to arrangement minimizes the number of damaged eggs. It is made out of stabilized plastic pipes which are connected by chains on both sides.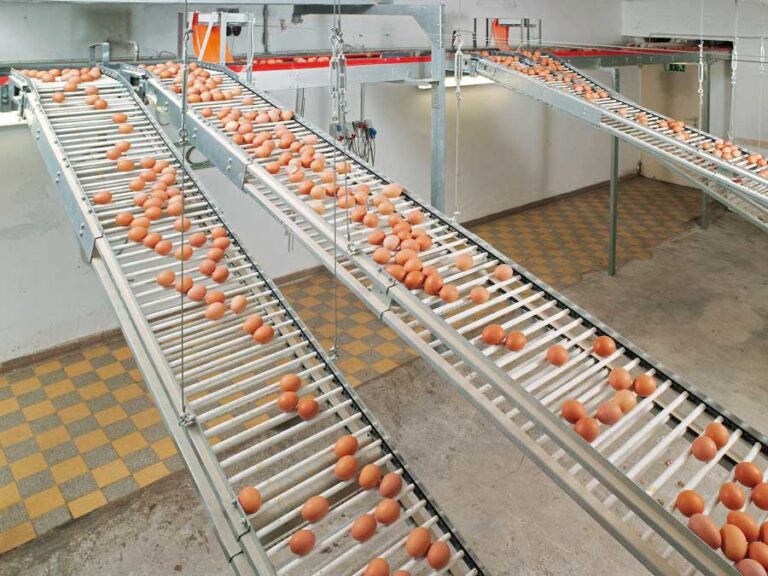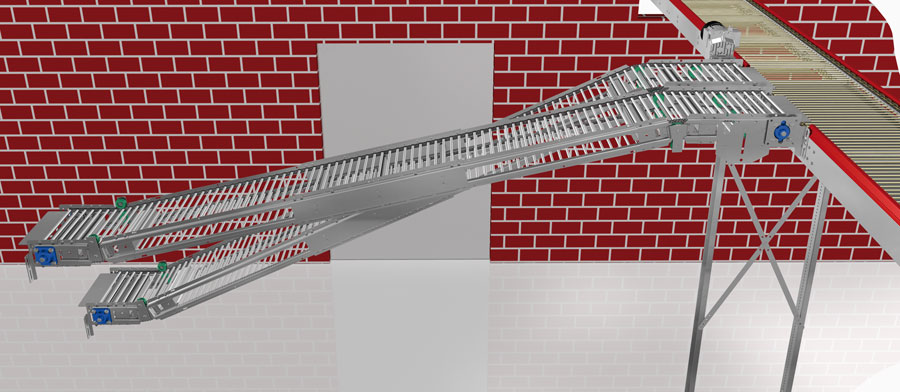 The belt is guided by profiles made from galvanized steel which are connected to each other by floor supports that can be changed in heigth. Due to the distance between the pipes smaller eggs will not fall through the belt even at a gradient of 25°.
Conveyor lines from LUBING