Poultry >> Conveyor Systems >> Accessories
New! Cable emergency stop kit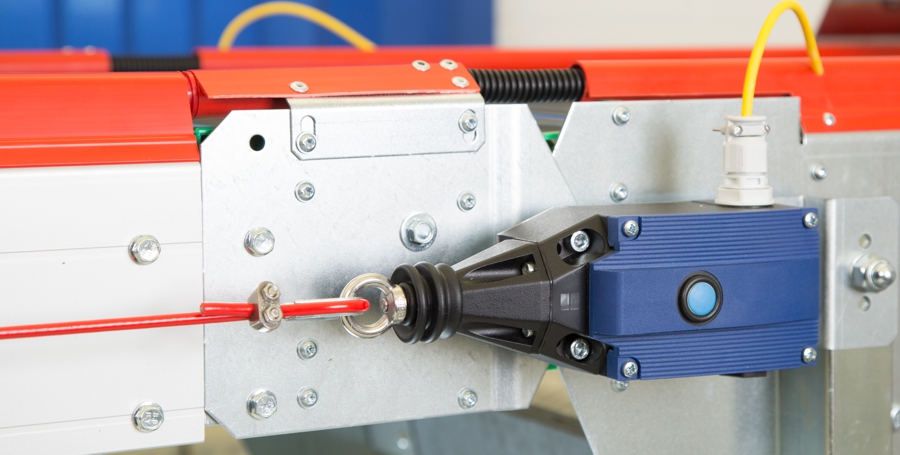 In many countries the local regulations for
the safety of machines has become stricter
during the last years. The installer of the
system needs to make sure that his instal-
lation matches with the local regulations
regarding machine security.
Critical points for the LUBING conveyor system are areas where employees are working long-term next to the conveyor line. Due to the moving conveyor chain these employees are exposed to a higher risk of injury. So it is often necessary to secure these critical points by an additional safety measure.
For this purpose LUBING has created a cable emergency stop kit which allows the immediate stop of the entire conveyor line in case of an emergency. The cable emergency stop kit is designed for distances up to 15 meters and is suitable for all types of conveyor.
For correct operation a pretension on the cable is required. The conveyor line is stopped if pretension is removed (e.g. broken cable) or the cable will be pulled. For maximum security there is an extra reset switch located on the cable safety switch.