Poultry >> Conveyor Systems  >> Egg Transport
NEW! Intermediate Drive 2.0
Due to an optimized guidance of the chain links, a larger chain wrap could be achieved. As a result, the LUBING Intermediate Drive 2.0 ensures an even smoother operation of the conveyor chain.
Conversion from upper conveyor chain engagement to lower conveyor chain engagement is accomplished by a simple 180° rotation of the drive with some minor conversions.
For the installation of the Intermediate Drive 2.0 in an ascending or descending section, the drive shaft can be shifted from the standard engagement in the large deflection to the side with the small deflection.
The central pressure piece can be easily adapted to all chain types with a mechanical height adjustment. This allows this version to be used even more variably.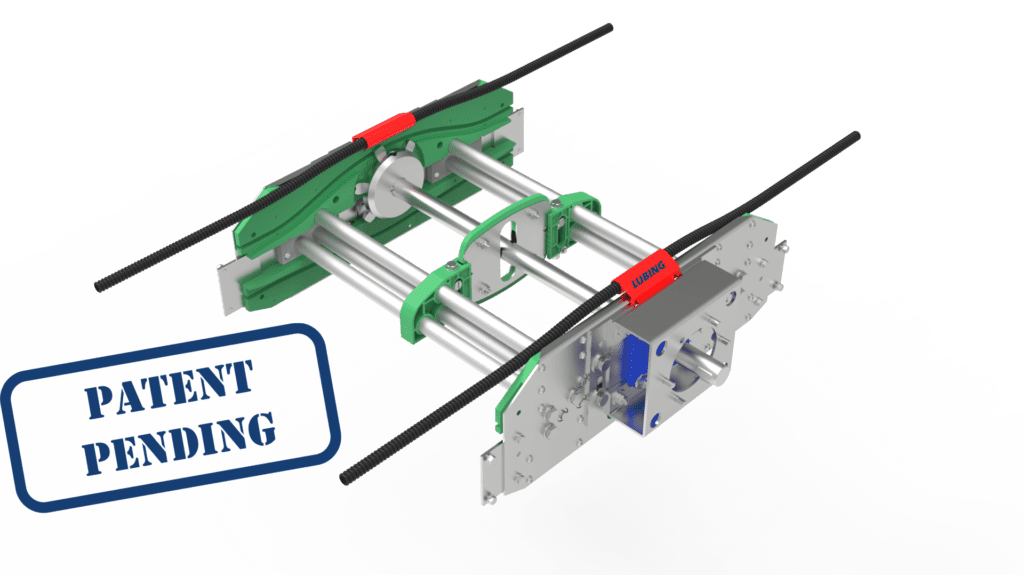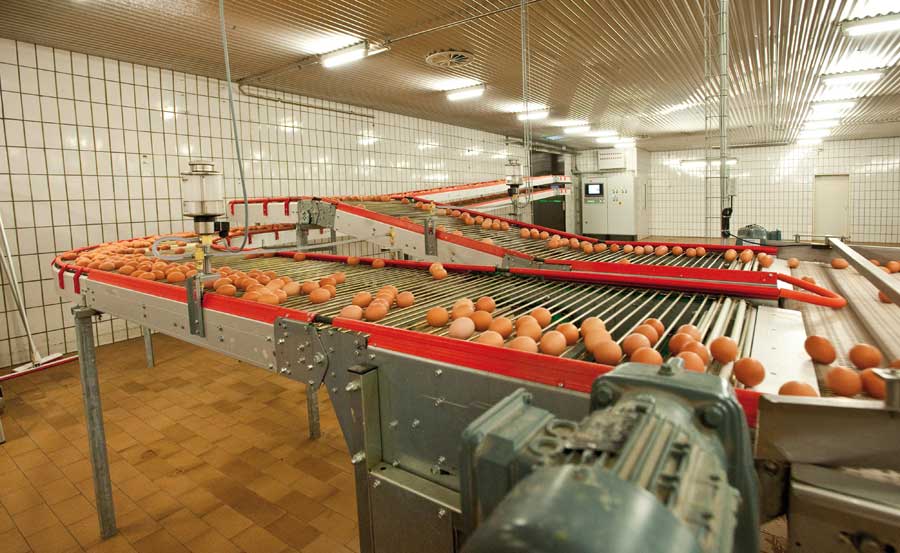 For a safe and careful egg transport
The conveyor system is of crucial importance for egg farms of all sizes. Variations in buildings arrangement always require a tailor-made individual solution. Therefore we based our LUBING Curve conveyor on the following concept:
Maximum operational safety and minimum maintenance
A unit construction system with elements designed to cope with any imaginable spot requirements, all kinds of curves, heights and distances
Conveyor chain widths of between 200 and 750 mm (8 in. – 30 in.)
Capacities ranging from 15.000 up to 65.000 eggs per hour at a conveying speed of 7 m/min
Optimum rentability

Many years of experience with LUBING Conveyor-Systems confirm our worldwide leading position.
The conveyor chain runs backwards and forwards on stable plastic sliding profiles. The straight sections of the conveyor belt consist of connecting elements either 2 m or 3 m long. The side profiles and cross-struts are made of anodised aluminium. All plastic sliding profiles and guide elements are wear and tear-resistant and can be easily replaced on the system.